TaxiMobility Version - 8.3
Upgrades with improved UI and UX designs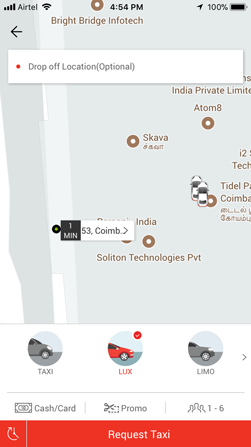 The dispatcher panel and passenger app are enhanced to display live car movement on the home screen.
Passenger app has been updated with two package plans: Rental and Outstation.
Driver app is upgraded with commission-based driving option (wallet system) or subscription plan with booking limits.
Various processes have been simplified with the improved UI and UX designs.
Server–User interaction is improved with Socket integration.
Download our features